Christmas Organic Catnip Candy Cane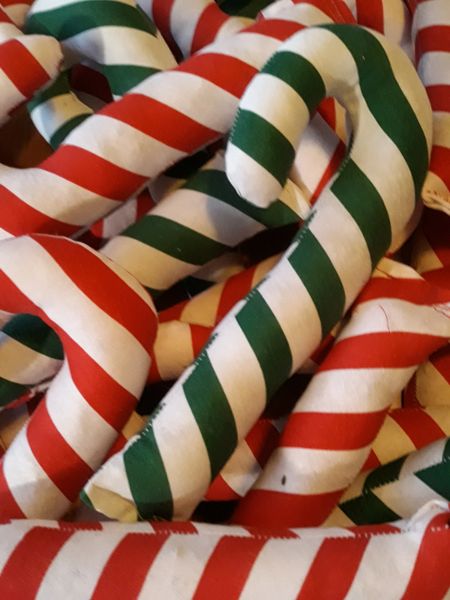 Christmas Organic Catnip Candy Cane
NOW IN GREEN TOO!  Is it a Candy Cane?  Is it a Kitty Kicker?  Its both!  What a great way to have a Meowy Catmas!
Each Cat Toy is filled with our bewitching 100% POTENT Organic Catnip. Made from high quality cotton and poly-fil to retain its shape.

Measures approximately 8"

BeWitched Cat Toys are product tested by kitties of all breeds and ages for both durability and playability. I carefully study what intrigues cats and recreate it in a unique cat toy. Through much experimentation and product testing, I have discovered the perfect colors, textures and designs to please the most paw-ticular feline.  
We use only the finest POTENT Organic Catnip leaves, buds and stems in our Cat Toys, sure to cast a spell on your cat.  
Featured Products